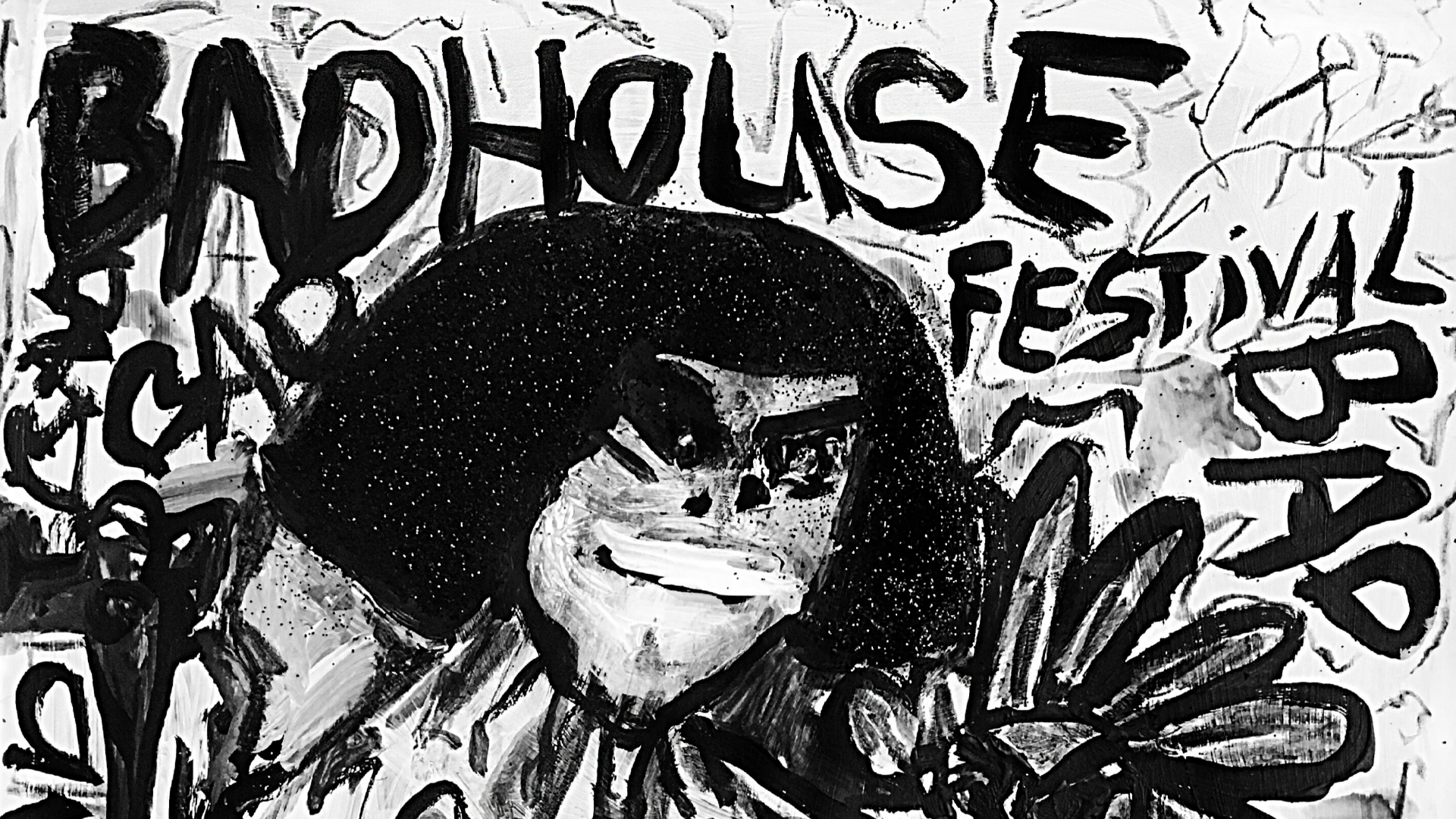 BAD HOUSE is a new living art festival, held for the first time on April 17-28, 2020. BAD HOUSE takes place at Tiivistämö in Suvilahti, and at Mad House and Kohta Kunsthalle in the Teurastamo area. The festival program consists of Finnish and international pieces, and is curated by artists Sonja Jokiniemi, Mikko Niemistö, and Elina Pirinen. BAD HOUSE aims to present, champion and celebrate what is contradictiory, imperfect, and emancipatory in the language of art in our zeitgeist.
PROGRAMME
Florence Peak & Eve Stainton:Slug Horizons
17.4. 20:00 Tiivistämö, Suvilahti
Florence Peake and Eve Stainton's on-going collaborative performance project, Slug Horizons explores the expressive potentialities of queer bodies through intimacy, touch and collective reclaiming. Eve Stainton & Florence Peake's meeting points are movement enquiry and somatic practices, deconstructing gender codes, queer discourse rooted in feminist theory, sex and their romantic relationship.

Simo Kellokumpu, yhteistyötaiteilijat Vincent Roumagnac ja Nao Yazawa: ri:vr [astrotrilogia 2]
17.-18.4. Kohta-galleria, Teurastamo, free entrance
ri:vr is a performed installation that emerges at the intersection of queer- ed spaces/bodies and interplanetary culture. ri:vr is the second part of the Astrotrilogy project. The first episode pompom was prepared in Tokyo in 2018, and the third part is in-process (San Francisco 2020).

Quim Bigas: Molar
18.4. 20:00 Tiivistämö, Suvilahti
19.4. Kontula Electronic - outdoors, free entrance
MOLAR is a somatic (non)solo work that uses the representative and the inquiry of emotions in order to converse on the way we move and are moved. Acclaimed by critics and audience, MOLAR has been present in the most relevant Festivals in Spain.

Jakob Öhrman: Shapeshifter
Premiere 20.4. 19:00 Tiivistämö, Suvilahti + 21. ja 22.4. 19:00
Shapeshifter, a performance about identity, social roles, and rituals, premieres in Bad House. Shapeshifter is a struggle between finding one's own true identity, and finding one's place in the society. Öhrman is an internationally acclaimed Swedo-Finnish actor and director, and a founding member of the theatre group Nya Rampen.

Aitana Cordero: Solo…?
24.4. 19:00 Tiivistämö, Suvilahti
SOLO...? could be a farewell ritual to what finish, a welcoming party to what comes, a chaos theory, a tribute to a loyal promiscuity, a love letter, a heartbreak letter or a study about the dramaturgy of the irreversible. AItana Cordero is a mover, a curious, a wonderer, a reader, a Gemini, a cook, a mother.

BAD HOUSE Artist in Recidency 2020:
Jessy Razafimandimby: Angela
17.-22.4. Mad House, Teurastamo
Jessy Razafimandimby is a visual artist born in Tananarive (Madagascar), he lives and works in Geneva (Switzerland). Razafimandimby borrows graphic and visual elements from comic book culture, magazines for housewives during and after the war, French cinema of the 1960s and jazz culture. Razafimandimby's installation Angela will be open for audience during the festival week at Mad House Helsinki.
Drawing by BAD HOUSE visual artist Renée van Trier.
BAD HOUSE production team: Annika Niskanen, Emmi Vainio, Viljami Lehtonen and Anne Naukkarinen.
Share: