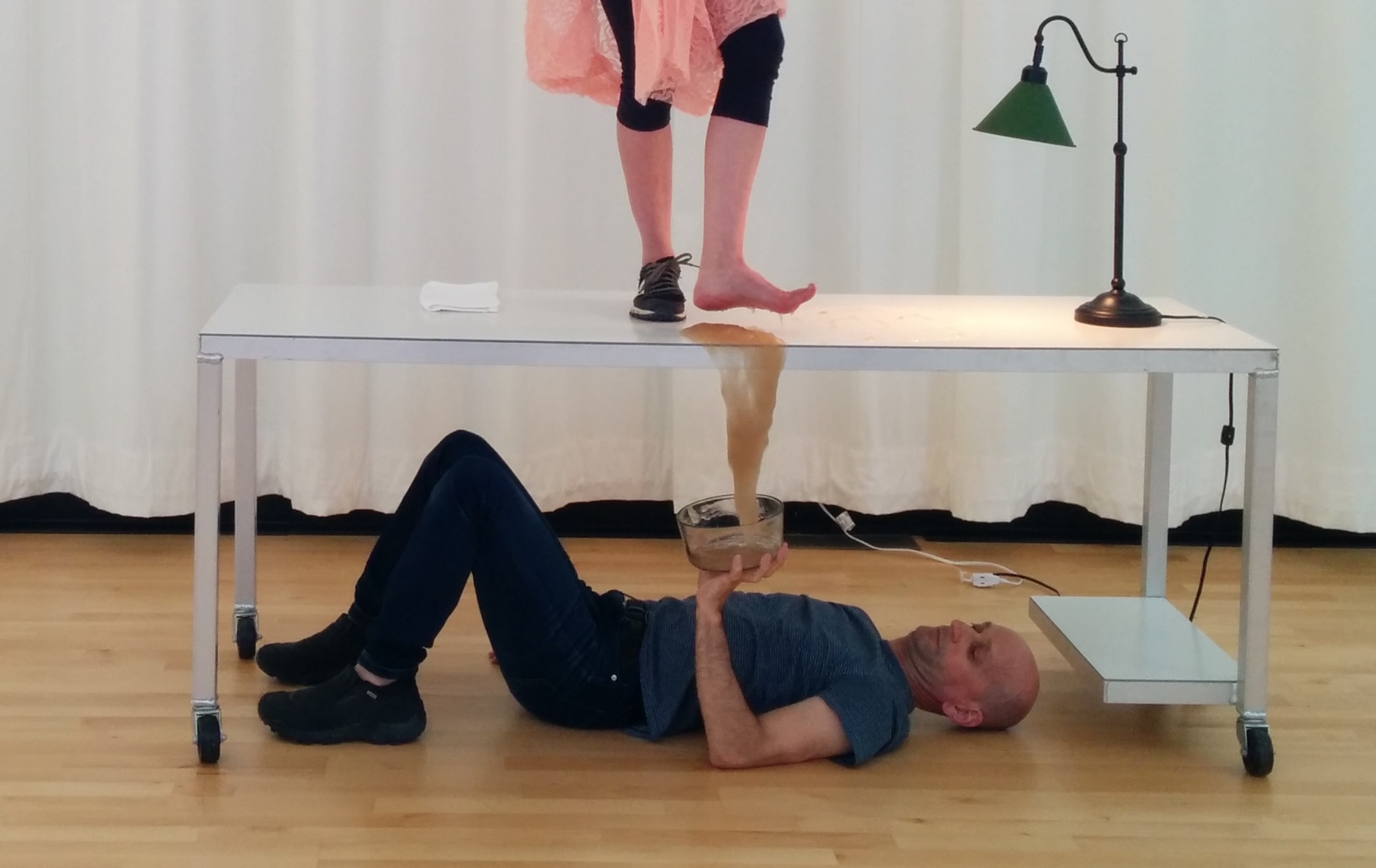 18.-19.1 at 19.00
Every house has a door (FI / US): Scarecrow *PREMIERE
Every house has a door (founded in 2008 in Chicago) is a group by the internationally renowned artists Lin Hixson and Matthew Goulish. Scarecrown was initiated by the choreographic poetry, videos and costumes by Helsinki based artist Essi Kausalainen.
20.1 at 19.00
Helsingin Feministinen Salaseura (FI): Treffit 2.0
The Feminist Secret Society of Helsinki (HSF) is an art collective interested in feminist issues. The HFS produces performances and other output in varying ensembles, this time in Finnish.
28.2.–2.3.2018
Kaiken keskus (SE/FI/AU/DE/NO): Constitutive Meeting of The AI Party (FI)
THE AI PARTY establishes a new political party led by an artificial intelligence. Bringing together artists, performance-makers, and AI researchers, the initiative will focus on the legal formation of an actual political party in preparation for a series of online and public events. Bases on concept by Bombina Bombast (SE), Kaiken keskus (FI), Triage Live Art Collective (AU/DE) & First Kiss Productions (NO)

8.-9.3 at 19.00
Niko Hallikainen (FI): Blue Exhaust *PREMIERE
Blue Exhaust is writer and sound designer Niko Hallikainen's first solo work that transforms the loneliness of a tired body into choreography that moves in sound and in language. The performance claims space for a shared song, to which all the lonely are dying. On stage Hallikainen is accompanied by Kristian Palmu's light design and a bunch of void.
16., 17., 20. & 21.3 at 19.00
Honkasalo-Niemi-Virtanen (FI): Nature Morte *PREMIERE
Nature Morte is a part of a series of works. The starting point was an ancient Iron Age water burial ground, Levänluhdan lähde, located in Ostrobothnia. In the performance, the Helsinki based collective Honkasalo-Niemi-Virtanen investigates the body and the face of a prehistoric being that has been unearthed in a lake, as well as the surrounding landscape.

Tickets are on sale in lippu.fi >>>
Share: