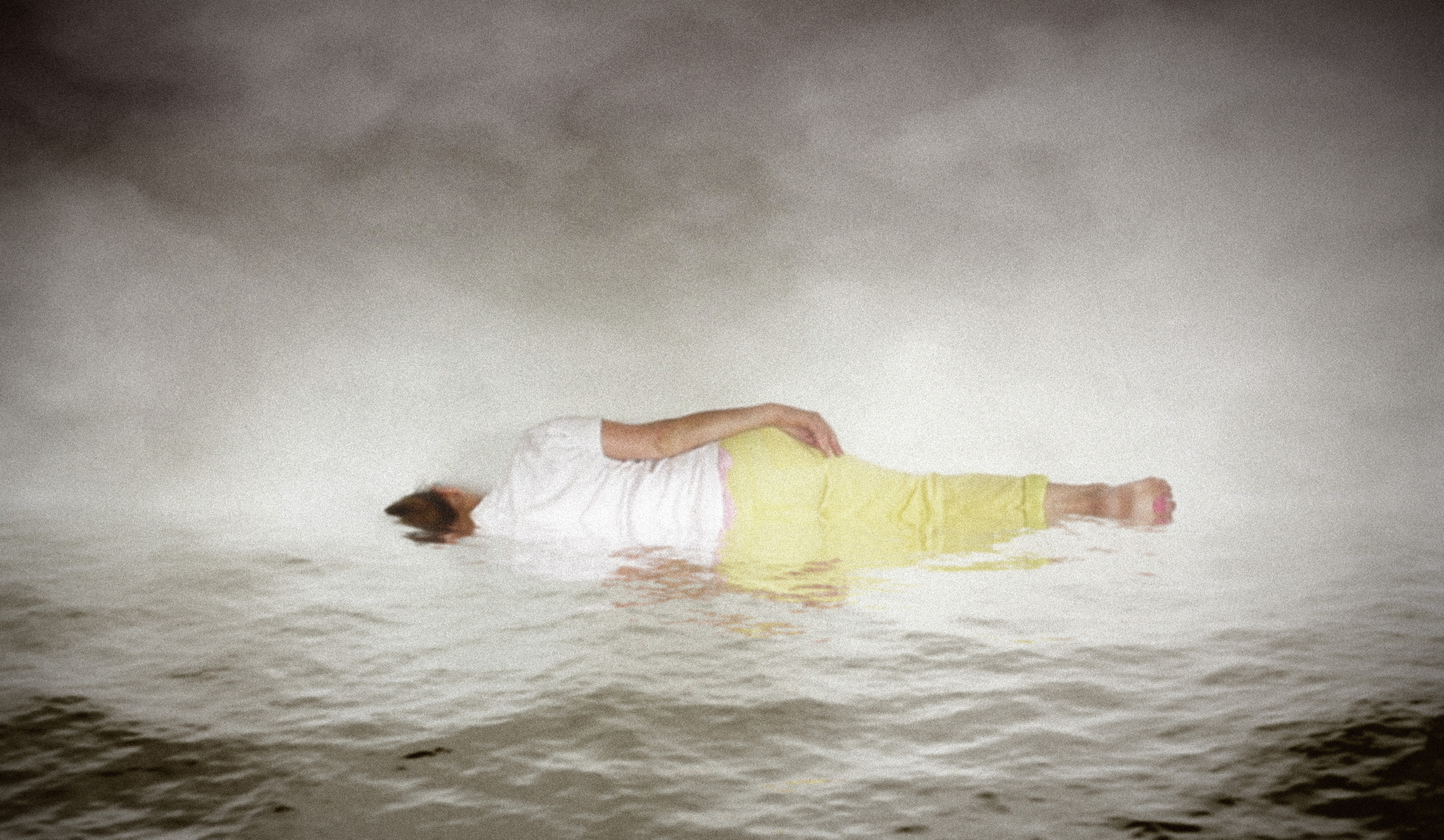 In Spring 2020, Mad House premieres two pieces - on February Fabulous Muscles by Emmi Venna, and on May Cloudbody - an ecology of dreams #2 by Liisa Pentti. In addition, we present a wide range of visiting performances, for instance Antonia winner Harlequin by Blaue Frau, as well as, happenings, work shops and processes. See the program from here!
Beside the season program, which focuses on Finnish artists, Mad House Helsinki organizes a new international live art festival, Bad House. The festival takes place for the first time on April 2020 at Tiivistämö in Suvilahti, and at Mad House and Gallery KOHTA in the Teurastamo area. Bad House aims to promote and champion conflict, imperfection, benignity, and freedom of art among the art festivals in Helsinki.
The Mad House season program is curated by Heidi Backström and Annika Tudeer, and the Bad House festival by Sonja Jokiniemi, Mikko Niemistö, and Elina Pirinen.
Welcome to Mad House, year around!
***
#digiteatteri: Queer AI
2.-7.1.
In this first working phase of Queer AI development, a small group of people is invited to build a base for queer artificial intelligence with us. This happens through conversations about life around technology, gender, and sexual orientation. The conversation creates an interactive space in which the invited guest is the lead. The first phase of work is not open for public.
It's About Everything - five solos and a book
11.1. at 19
The celebration of the release of the book It's about everything - in conversation 3.9.2017-31.5.2019. The evening consists of five solos from the artists writing the book. The book discusses about the the reality of making art.
Authors: Anne Naukkarinen, Rea-Liina Brunou, Minna-Kaisa Kallinen, Sara Kovamäki and Liina Kuittinen.

Teemu Mäki & Maija Nurmio: ÉLIANE
18.1., 22.-23. & 25.1.
Age recommendation 16+
Dance performance ÉLIANE opens the work of composer Éliane Radique, I'Île Re-sonante, as a physical landscape in dialogue with Radique's thinking. It invites us to think about our place in the world, and the cycle of nature. It invites you to ask for change.
The work is a collaboration between Teemu Mäki and Maija Nurmio. The dancers in the piece are Jonna Eiskonen and Maija Karhunen, in addition to Nurmio. The work is brought to light by Jenni Pystynen. The work will premiere at Vaba Lava Theater in Tallinn on January 14, 2020.

Blaue Frau, Nina Matthis, ÖFA & LOSTI: Harlequin
29. & 30.1. in Swedish
31.1. & 1.2. in English
This hilarious and provocative performance, inspired by Harlequins, questions the ways in which we understand romantic love. Are Harlequin Novels pointless or is there a way to examine the genre with genuine and serious interest? Is it possible to find answers in these novels to the dilemmas faced by modern, hetero normative, monogamous couples?
The performance premiered in June 2019 at Hangö Teaterträff -festival in Finland. The performance received excellent reviews and won the annual Antonia-prize at the festival. The prize is given every year to a performance that celebrates artistic courage and diversity. Harlequin will tour Nordic countries during the 2020-2021 season.
Emmi Venna: Fabulous Muscles | PREMIER
14.-15.2, 20.-21.2 & 26.-27.2.
I caress myself. I cry, I speak to my bones and joints.
I return to the same things year after year after year. I am full of parasites.
I open up every nook, cranny, and recess. Could I be more visible now than I have ever been before? Could everything emanate through?
Fabulous Muscles is an array of movements, textures, anecdotes and affects, created in collaboration between choreographer Emmi Venna, artist Reija Meriläinen and performance maker Erno Aaltonen.
Sonja Jokiniemi: Mound Bound
5.-7.3.
Mound bound is a solo performance in which spoken word and different memory objects are entangled together, looking for a relationship to tradition, roots, and a sense of belonging, as well as the loss of it all.
Sonja Jokiniemi is a choreographer and performer who works with drawings, paintings, sculpture, performance and community based art projects.
Heini Nukari, Pia Lindy & Annika Tudeer: Layers
17., 19., & 21.3.
Layers is an evening with three improvisation solos.
Pia Lindy and Heini Nukari, who are both experienced improvisers, have invited the performing artist Annika Tudeer to work with them on solo voice improvisation. The shared working process started in summer 2019 and ends with the series of solo performances at Mad House.
Prekaarit Praktiikat: PRACTICES OF LOVE AND BODY 1-3
31.3., 28.4. & 26.5.
Free entry / voluntary donations requested

Practices of Love and Body is a series of events in which the working group shares their artistic work through discussion, experimentation and listening. Every evening has its own changing theme.
The event invites you as a participant to watch and to hear, to be heard if you wish, or to just spend time, drink coffee, think and put aside your everyday pressures.
Liisa Pentti: Cloudbody – an ecology of dreams #2 | PREMIER
7.-8., 12.-13. & 19.-20.5

Which memories come to life at different stages of our lives? How do we blend into those, and how memories become part of ourselves, parts that carry along unconsciously and often mute. What kind of bodily transformations will occur when stepping into the memories?
Cloudbody - an Ecology of Dreams # 2 is the second part of Liisa Pentti's solo work, continuing the process initiated in The Body (2017). The work is a dialogue between the poetic body and the viewers.

Rakkaudesta – A glossary for decades to come
15.-16.5., 5.-6. & 11.-12.6
Guided walk, starts at Mad House Helsinki
The Earth will be moving from fossil to post-fossil time on the following decades. The change requires words that do not yet exist. We need names for sadness and thoughts that will enable us to make our environmental relationship more sustainable towards the post-fossil time. About Love working group has written by themselves and asked researchers and poets to create words that do not yet exist but may be needed in the near future.
Utopedia, compiled from new words, describes the transitions that occur on the planet and in people's minds during the climate change and other environmental changes. www.utopedia.fi.
***
BAD HOUSE -festival
17.-26.4.
Bad House is a new live art festival, held for the first time on April 17-28, 2020.
Mad House Helsinki, a house for performance and live art, organizes a festival, which takes place at Tiivistämö in Suvilahti, and at Mad House and Gallery Kohta in the Teurastamo area. The festival program consists of Finnish and international pieces, and is curated by artists Sonja Jokiniemi, Mikko Niemistö, and Elina Pirinen.
Bad House aims to promote and champion conflict, imperfection, benignity, and freedom of art among the art festivals in Helsinki.

The platform for feminist leadership
The Finnish art field suffers from inequality and discriminatory structures. Structural change is slow and difficult, actions must be taken at many at the same time. One way to advance inclusion, equality and diversity of the arts is to move towards feminist leadership.
In spring 2020, UrbanApa, in partnership with MAD HOUSE, will facilitate a platform for feminist leadership. It is the first small step towards something which will hopefully grow into wider discourses about feminist leadership. The dead line for applications is December 15, 2019.
See for more http://urbanapa.fi/event/feminist-leadership/
Share: